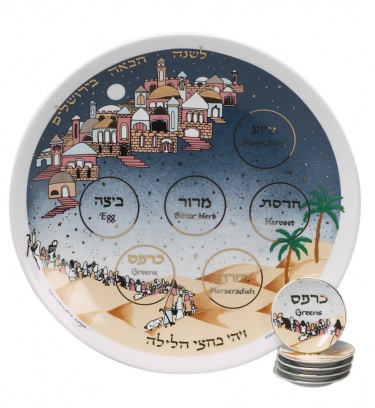 Jerusalem Seder Plate by Betsy Teutsch
Jerusalem Seder Plate by Betsy Teutsch
1
Average rating:

$105.00
Jerusalem Porcelain Seder Plate by renowned artist, Betsy Teutsch. Size is 14"D. The Jerusalem Seder plate depicts the Hebrews leaving Egypt and a beautiful old rendition of Jerusalem. Next Year in Jerusalem is written in Hebrew text. Porcelain plate is signed by the artist Betsy Teutsch.
Jerusalem Seder plate by Betsy Teutsch comes with 6 bowls written in both English and Hebrew. Each bowl is drawn to fit in with the picture on the Jerusalem Seder plate. The seder plate is signed by the artist, Betsy Teutsch.
Featured positive reviews:
Jerusalem Seder Plate by Betsy Teutsch

Seder Plate
03/22/2015
We received the Betsy Teutsch Seder Plate as a wedding gift. It arrived quickly and looks great on our table. Very happy.
Other items you might want to order:
You may be interested in our Best Sellers: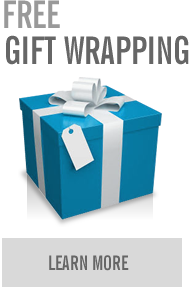 Jewish Bride & More, Inc.
8114 N. UNIVERSITY DRIVE
TAMARAC, FL.