Ten Commandments Mezuzah by Marc Chagall
Ten Commandments Mezuzah by Marc Chagall
1
Average rating:

$475.00
The Ten Commandments Mezuzah from the Chagall Mezuzah Collection is a great, Limited Edition Masterpiece. Size is 5" x 1.4" or 13 cm x 3.3 cm.

Mezuzah case comes with a beautiful red velvet box and is signed by the Artist, and numbered.
We will insert a certified kosher scroll as an option. Fee for kosher scroll is $40.
If you would like to send The Ten Commandments Mezuzah by Marc Chagall as a gift, we will gift wrap and include complimentary gift card with your personal message.
Chagall's distinctive use of color and form was influenced by Russian Expressionism and French Cubism. His numerous works represent vivid recollections of Russian Jewish village scenes, as well as incidents in his private life. Biblical themes characterize a series of etchings executed between 1925 and 1939 illustrating the Old Testament as well as the famous stained-glass windows at the Hadassah Hospital in Jerusalem which represent the twelve tribes.
Featured positive reviews:
Ten Commandments Mezuzah by Marc Chagall

10 Commandments Mezuzah
08/21/2014
Wow! We ordered the mezuzah and had it put on a stand with a plaque. J & B Judaica totally surpassed our exceptions. Now all outgoing president's are going to want one.
Other items you might want to order:
You may be interested in our Best Sellers: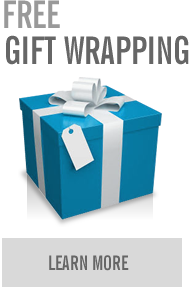 Jewish Bride & More, Inc.
8114 N. UNIVERSITY DRIVE
TAMARAC, FL.