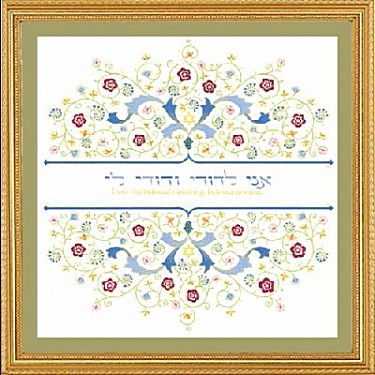 This beautiful framed art work by artist Mickie Caspi is 18" x 18" already to hang up.

Hebrew writing is Ani L'Dodi V' Dodi Li, and in English, I am my beloved's and my beloved is mine!

Delicate flowering vines reminiscent of Venetian motifs enhance the traditional quote from Song of Songs - " I am my beloved's and my beloved is mine."

This beautiful artwork may be personalized with a gold/black plaque, 1 x 3 inches. Personalized with name and date and special message. $25
The Ani L'Dodi Li print has gold foil as well as crystal glitter, and is suitable for Jewish Weddings or Anniversaries.
Available in Gold Frame Mat.
As an option, we can affix a 1 x 3 Black/gold Plaque inscribed with name and date and personal message. (3 lines) $25 extra.
Due to the size of the Framed Art Work an oversize charge will be applied to shipping.
Other items you might want to order:
You may be interested in our Best Sellers: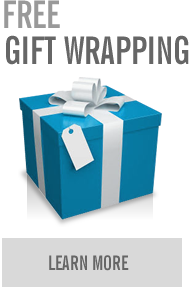 Jewish Bride & More, Inc.
8114 N. UNIVERSITY DRIVE
TAMARAC, FL.