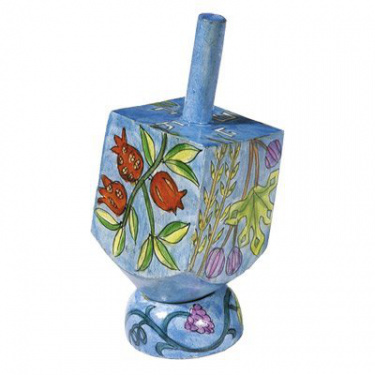 Beautiful and unique, this hand painted wooden dreidel from Yair Emanuel features the seven species of Israel intertwined among swirling vines on a vibrant blue background. A great gift, this Hanukkah dreidel comes with a matching stand and is lacquered, waterproof, and functional.

This fabulous Hanukkah dreidel is the perfect gift for Hanukkah for your children and grandchildren, for birthdays and for collectors.
This Dreidel has the Shin for A Great Miracle Happened There. Measures 4"L X 1.6"W X 1.6"H.
Please note that these dreidels are hand painted an vary slightly in color and design.
You may be interested in our Best Sellers: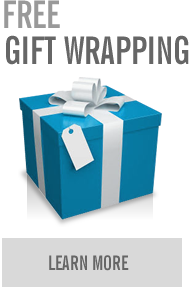 Jewish Bride & More, Inc.
8114 N. UNIVERSITY DRIVE
TAMARAC, FL.