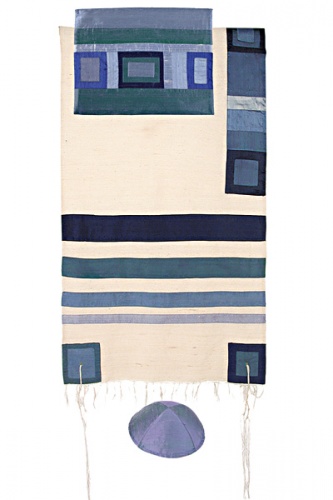 Emanuel Blue Raw Silk Tallit set comes with Tallit Bag and Kipah. Made in Israel by Yair Emanuel from his Jerusalem Studio, the artist designs and crafts applique from raw silk. His inspiration finds its source from a blend of modern art and classical Judaica.

The beautiful Blue Stripes Tallit Set comes in sizes 22 x 77, 42 x 77, and 55 x 77.

Embroidery of your name in Hebrew or English can be added to the bag.
This Tallit Set is Royal Blue Stripes on white. Colors are 4 different shades of blue, loomed by Yair Emanuel in Israel. The tallit is made of hand – woven raw silk. The stripes, atarah (yoke) and corners are composed of sections of appliquéd raw silk sewn onto the tallit.
Please select your size desired. If embroidery of Hebrew or English name is desired it can be added for $15. Please write name in the text box at checkout.
Please allow four weeks for larger sizes.
Other items you might want to order:
You may be interested in our Best Sellers: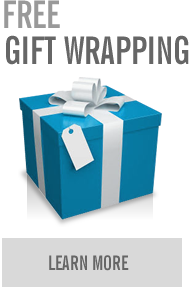 Jewish Bride & More, Inc.
8114 N. UNIVERSITY DRIVE
TAMARAC, FL.