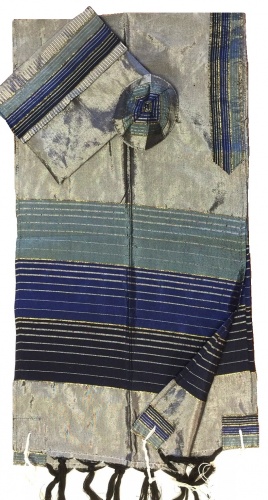 "Gabrieli Weaving" was founded in 1964 by Malka Gabrieli. Gabrieli Tallit and Judaica art shop located in Old Jaffa and downtown Jerusalem creates hand-woven, hand-loomed Gabrieli tallit sets in silk, wool & cotton.

Beautiful 3 Blues and Silver Tallit made of silk, comes with a matching Tallit bag and yarmulke. The 3 blues are light blue, royal blue and navy blue. Gold thread is woven into the tallit.
Measures 20" x 80".
Made in Israel by Gabrieli.
If embroidery of Hebrew or English name is desired it can be added for $15. Write name in the text box at checkout.
You may be interested in our Best Sellers: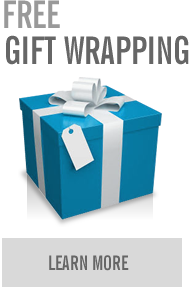 Jewish Bride & More, Inc.
8114 N. UNIVERSITY DRIVE
TAMARAC, FL.