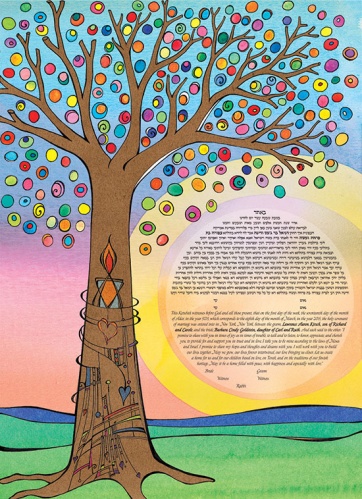 The Tree of Light Ketubah features the sun illuminating and bringing to life the entire landscape. The colorful orbs that are the foliage for the tree seem to dance around the branches and the decorations on the trunk add to the whimsy. The Star of David with the eternal flame are a reminder of our enduring heritage.
Tree of Light Ketubah (Giclée) measures 18" x 24".
Please pick which text you prefer in the menu above. The text available are:
Traditional-Aramaic Text
Traditional-Aramaic/English Text
Conservative Text
Reform Text
Reform Canadian Text
Sephardic Text
Interfaith Text
Secular Humanistic Text
Anniversary Text
You many have Artist calligraphy personalization in English or Hebrew. $75 extra.
Print out the Ketubah Personalization Form and email or fax it back (please call before faxing).
You may be interested in our Best Sellers: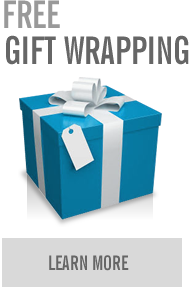 Jewish Bride & More, Inc.
8114 N. UNIVERSITY DRIVE
TAMARAC, FL.