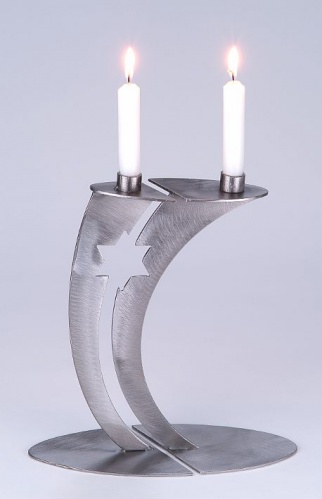 Two separate candlestick holders when put together for a Star of David (Jewish Star). This metal work has been handcrafted in steel and has been coated with a clear, rust-resistant finish.
Put together they measure 10"L x 4.5"W x 9"H.
Metallic Evolution, located near Guelph, Ontario, is part of the changing face of metal art. Based on the philosophy of minimalism, the work has a distinctive style, featuring clean lines, and, in the case of the indoor designs, a consistant ground metal finish. All work is done by hand, ensuring individual attention to each piece as well as making each item unique.
Other items you might want to order:

You may be interested in our Best Sellers: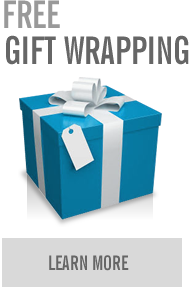 Jewish Bride & More, Inc.
8114 N. UNIVERSITY DRIVE
TAMARAC, FL.