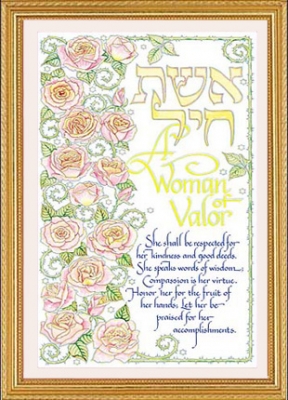 Woman of Valor Framed Art Work by Artist Mickie Caspi

Beautifully illuminated roses add a classic elegance to the biblical quote (Proverbs 31:10-31) that is traditionally sung by a husband to his wife on Friday night. The Woman of Valor is a wonderful gift from a husband to wife for an anniversary, engagement or wedding gift. It is also an excellent presentation gift to honor a woman of valor.

Actual Text:
A Woman of Valor - She shall be respected for her kindness and good deeds. She speaks words of wisdom; Compassion is her virtue. Honor her for the fruit of her hands; Let her be praised for her accomplishments.


Measures 11" x 15". Gold frame and Alabaster White mat.
Woman of Valor Art Work by Mickie Caspi is ideal for birthday, Mother's Day, Anniversary, or any occasion.
Personalization is available in Hebrew, English, or any language. 1 x 3 gold/black plaque with name, date, or personalized message (up to 3 lines). $25
You may be interested in our Best Sellers: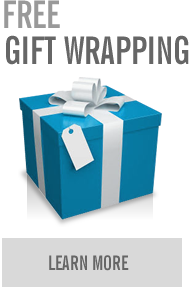 Jewish Bride & More, Inc.
8114 N. UNIVERSITY DRIVE
TAMARAC, FL.