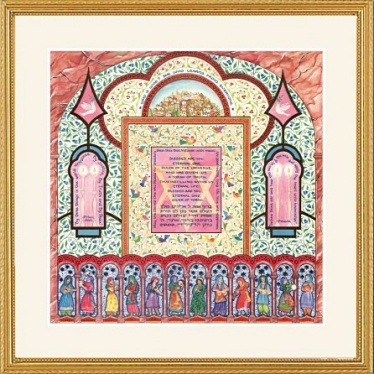 Beautiful gold framed print by artist Mickie Caspi.

Framed size 18" x 18".

Imported from Israel and individually hand-set in a mat and gold tone frame.
Flowering vines, doves and Shabbat candles are crowned by a fanciful Jerusalem. Quotes from Proverbs, Pirkei Avot, and the Siddur praise the Bat Mitzvah and urge her to aspire to live wisely.
As an option, you may have a gold and black plaque affixed to the print with name, date & message ingraved onto plaque. Additional cost of $25.
Due to the size of the Framed Art Work an oversize charge will be applied to shipping.
Other items you might want to order:

You may be interested in our Best Sellers: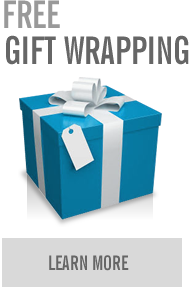 Jewish Bride & More, Inc.
8114 N. UNIVERSITY DRIVE
TAMARAC, FL.