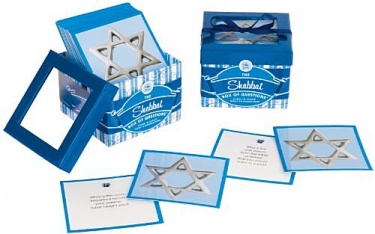 The Shabbat Box makes a lovely gift for the hostess, a meaningful family ice breaker, or as part of the centerpiece of your Shabbat table. Bring your family closer together and enhance dialogue on Shabbat with this unique addition to your table. This unique gift will become a new tradition at your Shabbat dinners.

Featuring thought-provoking questions such as:
"What does 'Shabbat Peace' mean to you?"
"If you could invite anyone in the world to your home for Shabbat, who would it be?"
"What cause in the world are you willing to stand up and fight for?"
"What teacher, coach or Rabbi has had the most impact on you and why?"
Decorative box is 4.5" square and 3.25" tall; filled with 35 glossy question cards. Ages 4 to adult.
Please note: Only 4 left in stock.
Other items you might want to order:
You may be interested in our Best Sellers: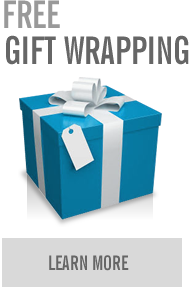 Jewish Bride & More, Inc.
8114 N. UNIVERSITY DRIVE
TAMARAC, FL.