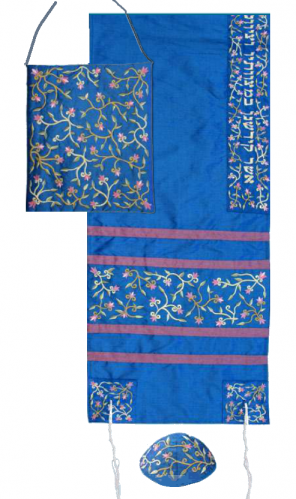 Emanuel Embroidered Blue Flowers Talit Set
Emanuel Embroidered Blue Flowers Talit Set
1
Average rating:

$105.00
This inventive idea from Yair Emanuel is a great twist on the traditional tallit and tallit bag. Made especially for women, this beautiful silk embroidered tallit comes with a tallit bag that doubles as a fashion bag. The tallit is made of blue raw silk with pink stripes and embroidered pink flowers decorating the body, corners, and yoke of the garment.

The tallit and tallit bag also come with a matching blue kippa.
Measures 16" X 70".
Featured positive reviews:
Emanuel Embroidered Blue Flowers Talit Set

The Right Price
08/14/2014
Grandma wanted to buy a nice Tallit set for the Bat Mitzvah without paying too much. We found it on Jewish Bride! My daughter loves it and wears it every Shabbot.
You may be interested in our Best Sellers: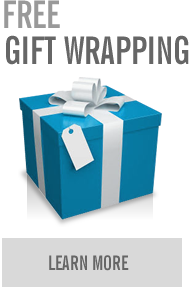 Jewish Bride & More, Inc.
8114 N. UNIVERSITY DRIVE
TAMARAC, FL.